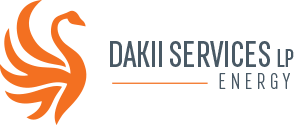 Dakii Services LP
About Us
Formed in 2014, Dakii Services LP is a partnership between West Moberly First Nation and EOS Pipeline & Facilities Inc.
We are a multi-faceted, growing company known for our ability to implement the systems required to complete our clients' projects safely, on time, within budget and with minimal impact to the environment. Our team of dynamic professionals is capable of working diligently to provide efficient and cost-effective solutions in a broad range of services.
Dakii is committed to utilizing and building local resources ensuring that the communities we work in receive maximum benefits from each project.
History and experience
Most recent projects include:
Coastal GasLink Pipeline
Multiple sections of clearing for SA Energy and Surerus Murphy JV
BC Hydro
Bennett Dam Sandflats Quarry Reclamation
Conuma Coal Resources Ltd.
General Mine civil construction
Golder Associates Ltd.
Burrow Pit Investigation Program
Black Diamond Group Ltd.
Civil Construction (Site Prep.)
What We Offer
Our services include constructing and maintaining pipeline and facilities, building ice roads and bridges, clearing, mulching and brushing right of ways and civil construction.