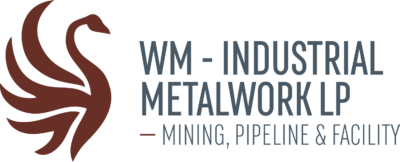 About Us
WM-Industrial Metalwork LP is a partnership between the West Moberly First Nations and Industrial Metalwork Inc.
We are a true full-service company that provides the most efficient, pipeline and facility solutions across B.C.'s Northeast and Treaty 8 Territory. We pride ourselves on quality, hands-on management and meaningful engagement with community members and First Nations.
Our partnership is built on core values of social responsibility, and a mission to develop meaningful, high-value relationships through our daily practices and projects we take on. These relationships include community employment, investment and economic growth. Together we can build stronger communities and bring exceptional quality to all our projects.
History and experience
Our senior management team at Industrial Metalwork has over 75 years' experience in large scale Oil & Gas projects, pulp & paper, mining, power generation, commercial industrial construction and infrastructure projects. Our clients value our innovative project execution process and proactive client service that facilitates efficient project development.
What We Offer
Mining Maintenance
Facility Construction
Pipeline Construction
Structural Fabrication
Oilfield Maintenance
Pressure Vessel Fabrication & Repairs
Indirect Fired Heater Coils
Category "H" Fittings
Process Equipment
Pipe Fabrication
Sandblast/Coating