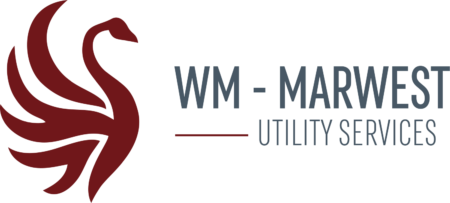 About Us
WM-Marwest is one of the largest gas utility companies in the Interior of British Columbia. Our thirty-five years of experience spans across Mining, Energy and Transportation sectors. WM-Marwest services are split into three main categories: distribution, pipeline integrity and replacement projects. Our company focus is directed at all phases of pipeline construction and maintenance, both PE and steel, large and small diameter pipe.
We excel at completing projects on time and on budget. We work in challenging environments throughout the Western and Northwestern regions of Canada. Whether servicing oil, gas, mining or construction sectors, Marwest has been successful in a variety of project types in a wide range of scope and commitment.
History and experience
A Certified Aboriginal Business, Marwest is dedicated to fostering participation in strategic alliances with Indigenous communities for the delivery and execution of projects. As a 100% Indigenous-owned company, our true success lies in our relationships. Our Indigenous partnership with West Moberly First Nation is a way for community members to be more involved and benefit from industrial projects going on in their backyard and in their Territory.
What We Offer
Construction and maintenance of natural gas utilities including urban and rural pipe replacement, services and mains.
Pipeline construction and maintenance.
Road maintenance, excavation, and earthworks.
Locates, hydro-vac services, directional drilling, sandblasting, epoxy coating and NACE Level 2 certified inspections.
Right of Way Clearing.